November 12, 2020

-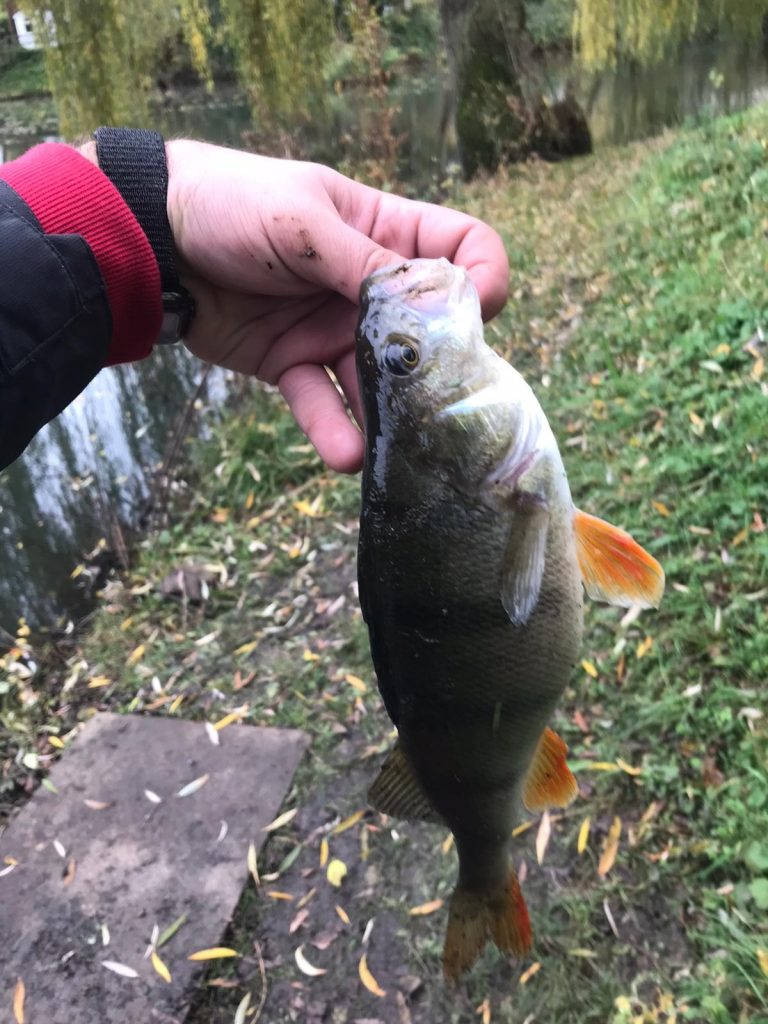 ---
November 5, 2020

-
Potters Bar Angling will be operating a 'click and collect' service during the lockdown , you will need to ring the shop on 01707 642947 to place your order with Andy & arrange the pick up time.
---
-
HI Members,
Please see the announcement form The Angling Trust that was issued today. Please read below.
In short, we are allowed to fish but as a rule of two, which is either a member of your household, your support bubble or one other individual. Larger numbers than 2, from any group, will not be allowed even if you are in different swims. Angling matches are not allowed so will cease from the 5th November to 2nd December 2020.
This includes arriving in the car park, so drop off's with a driver and two anglers is not allowed.
Any members found to be breaking the lockdown rules will be asked to leave the fishery and dicisplinary action may be taken by the club.
How We Fish
The regulations are clear and you can only leave home to fish with members of your own household, your support bubble or with one other individual. The Rule of Six is now effectively the Rule of Two for most of us. The tightening of the rules on 'gatherings' means that match fishing or any other organised fishing event is prohibited by law during lockdown. However, competitive fishing will be able to resume once there is a return to the three tier system of restrictions.
On this basis we can announce that all Angling Trust competitions are suspended for the period covering 5th November – 2nd December 2020.
Where to Fish
Angling is deemed a permissible form of 'outdoor recreation', and a lawful reason to leave home. It can take place, without time limits, within the provision allowing people "to visit a public outdoor space for the purposes of open air recreation".
A 'public outdoor space' is defined as an 'outdoor place to which the public have, or are permitted, access (whether on payment or otherwise).' We believe this clearly includes riverbanks, towpaths, beaches and stillwaters that can either be accessed freely or on the payment of a day ticket or subscription levied by the owner or leased to a publicly available fishing association. The government clearly intends for people to be able to take their outdoor exercise and recreation in the form of angling and these regulations allow this to occur.
Fisheries are not on the published list of businesses that the government has ordered to close and there is no reason that they should do so providing that they operate in accordance with the rules
It does not permit club outings or organised amateur sporting activities of any sort. All indoor or social facilities in any way connected with a fishing venue must close or refer to the relevant Government guidance. Fishing tackle shops, whether onsite or not, can only operate a 'click and collect' service.
Travelling to fish
Whilst the government have chosen not to write their travel guidance into law we are urging anglers to respect the advice which states that it is permissible to travel in order to:
"to spend time or exercise outdoors – this should be done locally wherever possible, but you can travel to do so if necessary (for example, to access an open space)"
Put simply, you can travel to go fishing but long journeys should be avoided 'wherever possible'. Sea anglers should focus on their local beaches and fishing marks and freshwater anglers should not be travelling hundreds of miles in search of fishing during lockdown. It is up to the individual to apply common sense and act within the spirit of the government's guidance. You absolutely cannot leave home to fish if you have Coronavirus symptoms or are self-isolating.
How long to fish
There are no limits on the time that can be spent on outdoor recreation which means that anglers are able to continue fishing into and through the hours of darkness providing the other rules are observed.
Fishery Management
Essential fishery management work, which clearly cannot be undertaken from home, can continue as can any necessary, socially distanced working parties fall within the provisions for 'voluntary work'. Appropriate risk assessments must be in place and numbers should sensibly managed.
Summary
This is going to be an extremely difficult period for everybody and as anglers we must recognise that we are fortunate that our chosen form of recreation can continue even though there are restrictions on what we can do. The Angling Trust made the case for fishing based on the health and wellbeing benefits that angling offers coupled with the importance of reducing pressure on other open spaces by allowing us to continue to safely enjoy the social isolation and peace that fishing brings. It is incumbent on us all to continue to act responsibly and to fish safely, fish locally and respect the Rule of Two.
Thank you
Kind regards
Paul Hutton
---
October 20, 2020

-
Now that London Colney Tackle Shop has ceased trading, should you require any guest tickets or keys, these can be obtained at Potters Bar Angling (£5.00 guest tickets, £12.00 for a key, or via the web-site (www.badac.co.uk).
Please note that it's only current members of Barnet D A C who can purchase guest tickets & keys.
---
-
---
October 6, 2020

-
---
September 15, 2020

-
Half Yearly winter Ticket Half yearly winter ticket can be purchased from Friday 25th September 2020 on line, via the club's web-site (badac.co.uk) Fees Adults/oap £81.00 (this amount includes the £29.00 joining fee, payable for the first year only, but please note to fish our premier water Shepherds Way you must join as a full member, e.g senior, oap, disabled or junior, as no associate members can just fish Shepherds Way ) junior £22.00, disabled/associate £64.00, (this amount includes the £29.00 joining fee, payable for the first year only), … Please note any former member of Barnet D.A.C who has been a member within the last five years ( since 2015/16 season) can purchase a half yearly ticket & would not have to pay the joining fee, but these people can only obtain this ticket from the tackle shops or by post (cheques made payable to Barnet D.A.C & sent to: Barnet & District Angling Club, 11, Liscombe, Birch Hill, Bracknell, Berks. RG12 7BY ), price for adults £52.00, oap/assoc/disable price £35.00 & juniors £22.00, forms are available from the shops or on line, former members cannot buy half yearly tickets on line via pay-pal. Half yearly Winter tickets valid from 1st October 2020– 15th June 2021, will be available to purchase via pal-pal as from Friday 25th of September 2020, or you may purchase from 25th September 2020, at Potters Bar Angling.
---
July 11, 2020

-
1st Dave Cannon 55lb 12oz
2nd Colin Winter 26lb 13oz
3rd David Aris 24lb 2oz
4th Trevor Williams 22lb
5th Ray Mouratsing 14lb 9oz
6th Brian Jackson 13lb 7oz
7th John Dunn 10lb 9oz
8th Richard Drury 7lb 6oz
9th John Barcock 2lb 7oz
10th Ron Williams 1lb 4oz
All anglers listed below also fished the match but did not weigh in.
Lee Robinson, Graham Mandall, Melvin Hall, John Copley, Roger Manser, Cliff Wood, Keith Banks, Martin Barlow, George Belamy, Tony Chebsey.
---
June 15, 2020

-
Dear Member,
I thought I would share this with you. I have attached a picture of a Korda clip, weight & hook. This was attached to a 10lb common carp that was caught recently at Shepherds Way. The member sent me the picture. He was concerned about the rig and hook size. Firstly, the hook looks larger that a 10. We have a rule regarding hook sizes and a size 10 is the largest you can use. I never use anything larger than a 12 but please be aware of this rule.
Secondly, the weight is attached to a Korda Safe Clip so not an illegal rig. The rubber sleeve has come off but the weight has stayed on. The angler may have been unlucky here. However, I have included the following link to a video by Danny Fairbrass of Korda, explaining how the rig should be set up. Please have a look at it.
Many thanks
Paul Hutton
Secretary.
---
November 5, 2019

-
just to let you know that there have been some nice carp coming out over the last week, lots of doubles up to 18lb plus one of 24lb which was a mirror carp, some nice pike also on smelt and sardines biggest 16lb 3ozs , Lots of Roach coming out as well .
---