Category Archives: Fishery Reports
October 13, 2023

-
An afternoon's catch for Stuart Butterfield.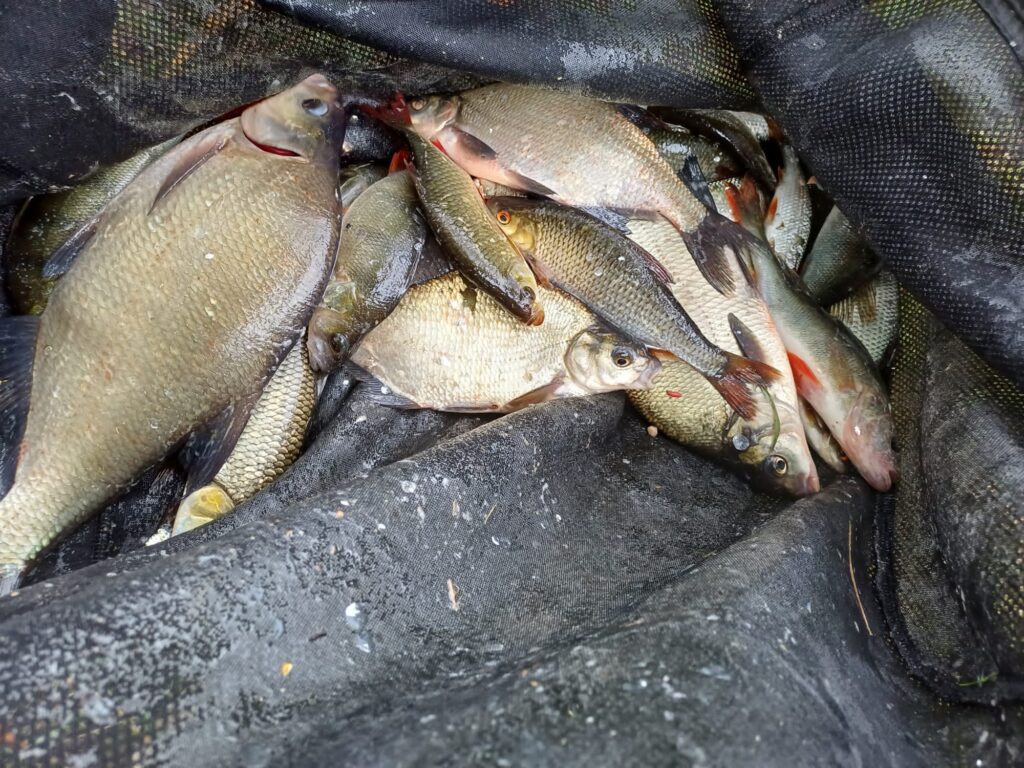 ---
July 28, 2023

-
Many thank to Richard Drury for supplying drone footage of Shepherds Way.
---
July 6, 2023

-
A report on our stretch of the River Thames at Sonning by Fishery Officer Dave Ruddle.
Sonning continues to fish well.
I was fishing there yesterday (5 July) and had 6 Bream, the biggest was 8lb 15oz. Also, there are good bags of Dace to be had.
If you haven't fished before it is well worth a try.
If you need any help or advice on this excellent venue then Dave is the man to speak to.
---
March 3, 2023

-
Pictures below of a named carp "the chestnut common" caught last weekend by Bryn Cook at the railway pit topping the scales at 38lb – well done Bryn.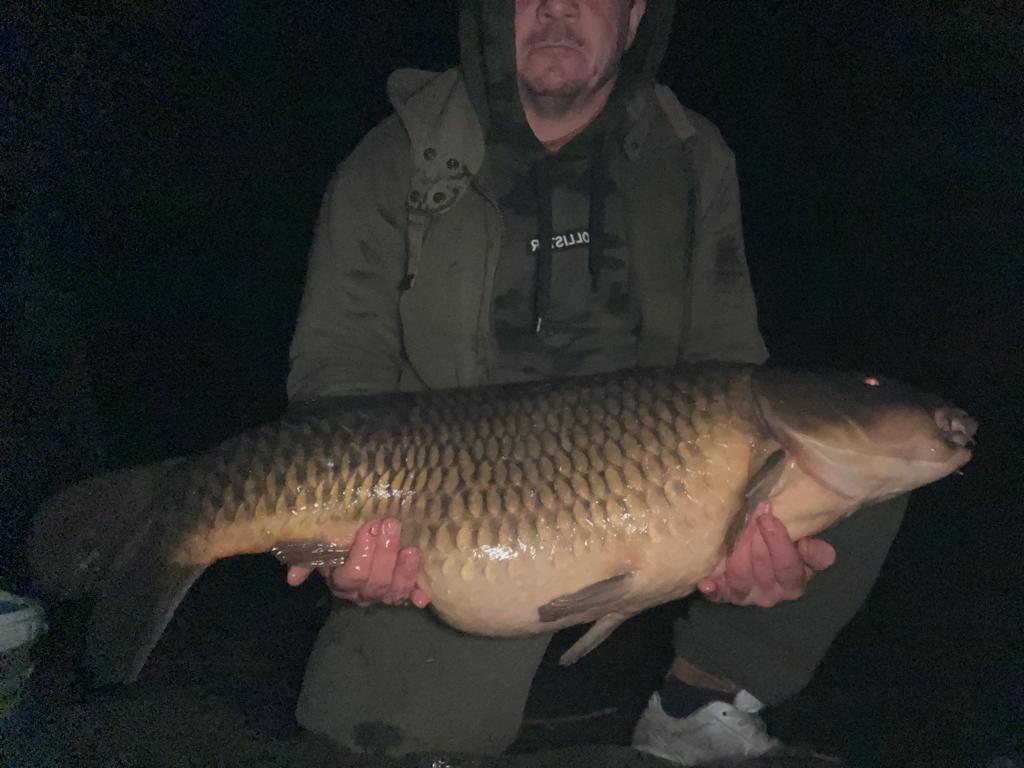 ---
February 23, 2023

-
We have recently completed the new piling by the bottom end of Neate's Lake to stop the continuing leakage into the small lake. In addition, we are in the process of installing new platforms on the small lake, some pictures of the first platform.
Thanks to Ron Karasavvas and Nigel Pitt for sorting out the new platform on the small lake.
All of the bank adjoining the small lake is now complete & as you can see, the bridge has been replaced & widened.
Obviously all is needed is to place the swim plates back into position but we just need the bank to settle for a few days so the ground levels out.
---
December 20, 2022

-
Many thanks to Stuart Butterfield for all of his hard work recently in clearing swims at Blunham.
---
December 17, 2022

-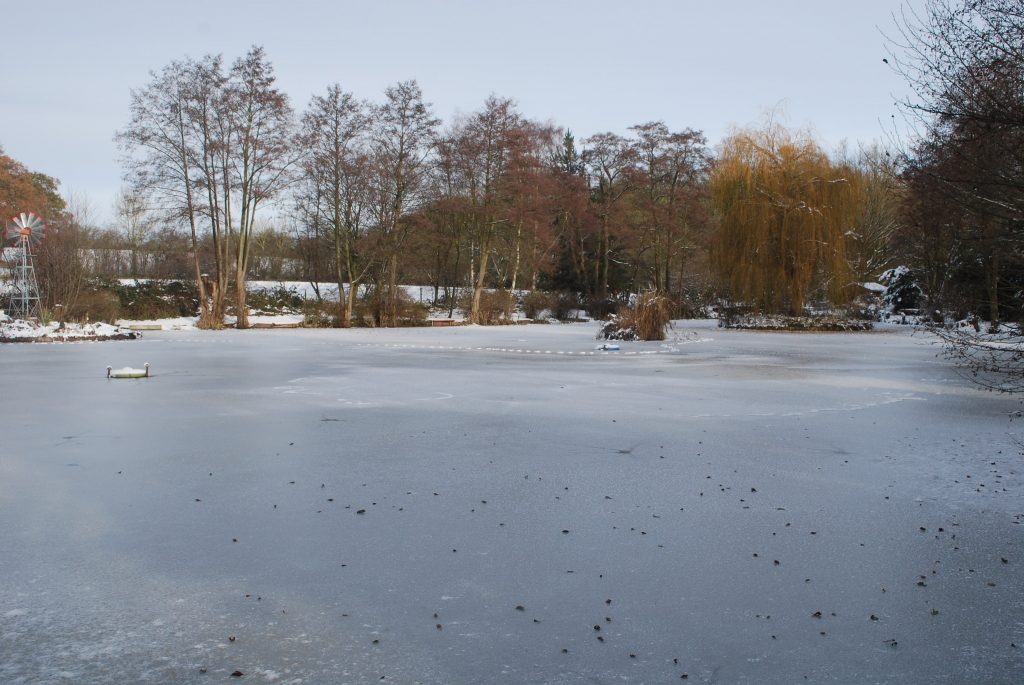 ---
October 19, 2022

-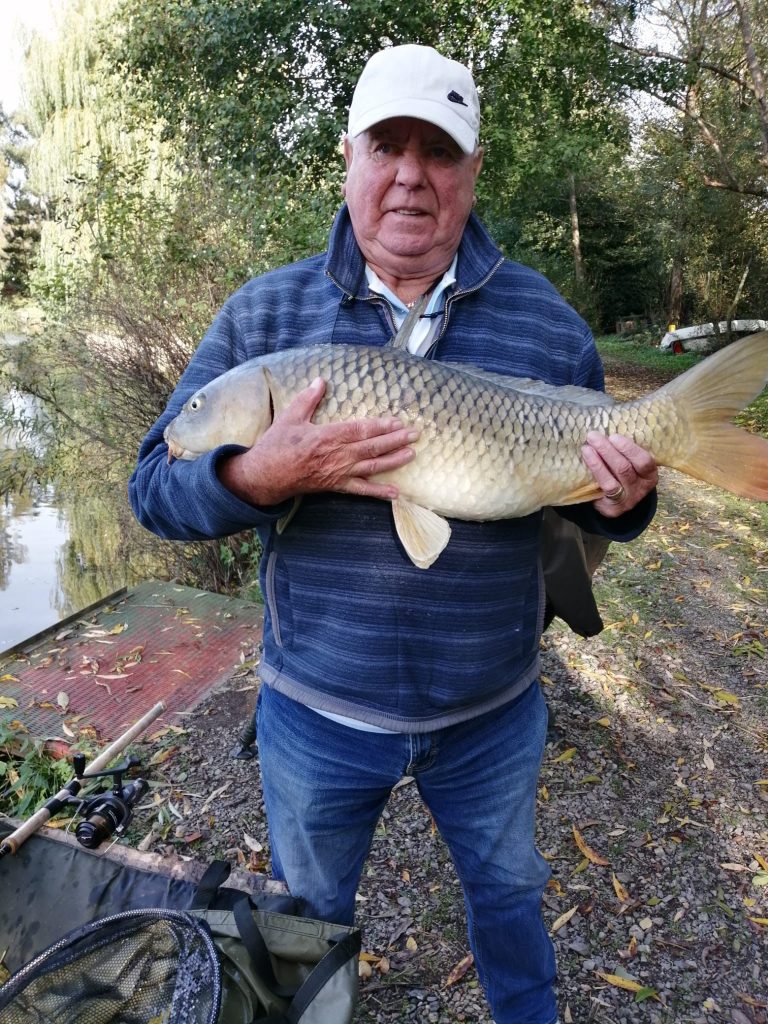 ---
October 16, 2022

-
---
September 27, 2022

-
Ray Mouratsing shows his catch of 18lb 8oz to win the Thames Trophy match at Sonning on 25 September.
---