October 20, 2020

-
---
October 6, 2020

-
---
September 15, 2020

-
Half Yearly winter Ticket Half yearly winter ticket can be purchased from Friday 25th September 2020 on line, via the club's web-site (badac.co.uk) Fees Adults/oap £81.00 (this amount includes the £29.00 joining fee, payable for the first year only, but please note to fish our premier water Shepherds Way you must join as a full member, e.g senior, oap, disabled or junior, as no associate members can just fish Shepherds Way ) junior £22.00, disabled/associate £64.00, (this amount includes the £29.00 joining fee, payable for the first year only), … Please note any former member of Barnet D.A.C who has been a member within the last five years ( since 2015/16 season) can purchase a half yearly ticket & would not have to pay the joining fee, but these people can only obtain this ticket from the tackle shops or by post (cheques made payable to Barnet D.A.C & sent to: Barnet & District Angling Club, 11, Liscombe, Birch Hill, Bracknell, Berks. RG12 7BY ), price for adults £52.00, oap/assoc/disable price £35.00 & juniors £22.00, forms are available from the shops or on line, former members cannot buy half yearly tickets on line via pay-pal. Half yearly Winter tickets valid from 1st October 2020– 15th June 2021, will be available to purchase via pal-pal as from Friday 25th of September 2020, or you may purchase from 25th September 2020, at Potters Bar Angling.
---
June 15, 2020

-
Dear Member,
I thought I would share this with you. I have attached a picture of a Korda clip, weight & hook. This was attached to a 10lb common carp that was caught recently at Shepherds Way. The member sent me the picture. He was concerned about the rig and hook size. Firstly, the hook looks larger that a 10. We have a rule regarding hook sizes and a size 10 is the largest you can use. I never use anything larger than a 12 but please be aware of this rule.
Secondly, the weight is attached to a Korda Safe Clip so not an illegal rig. The rubber sleeve has come off but the weight has stayed on. The angler may have been unlucky here. However, I have included the following link to a video by Danny Fairbrass of Korda, explaining how the rig should be set up. Please have a look at it.
Many thanks
Paul Hutton
Secretary.
---
November 5, 2019

-
just to let you know that there have been some nice carp coming out over the last week, lots of doubles up to 18lb plus one of 24lb which was a mirror carp, some nice pike also on smelt and sardines biggest 16lb 3ozs , Lots of Roach coming out as well .
---
November 4, 2019

-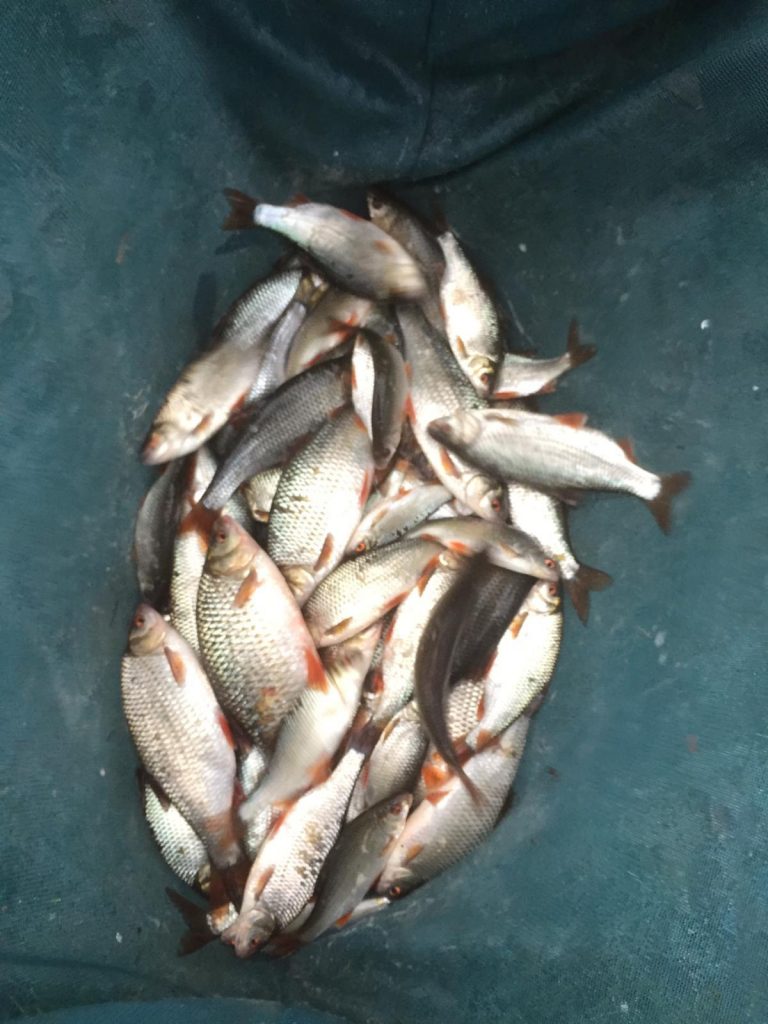 ---
September 10, 2019

-
---
-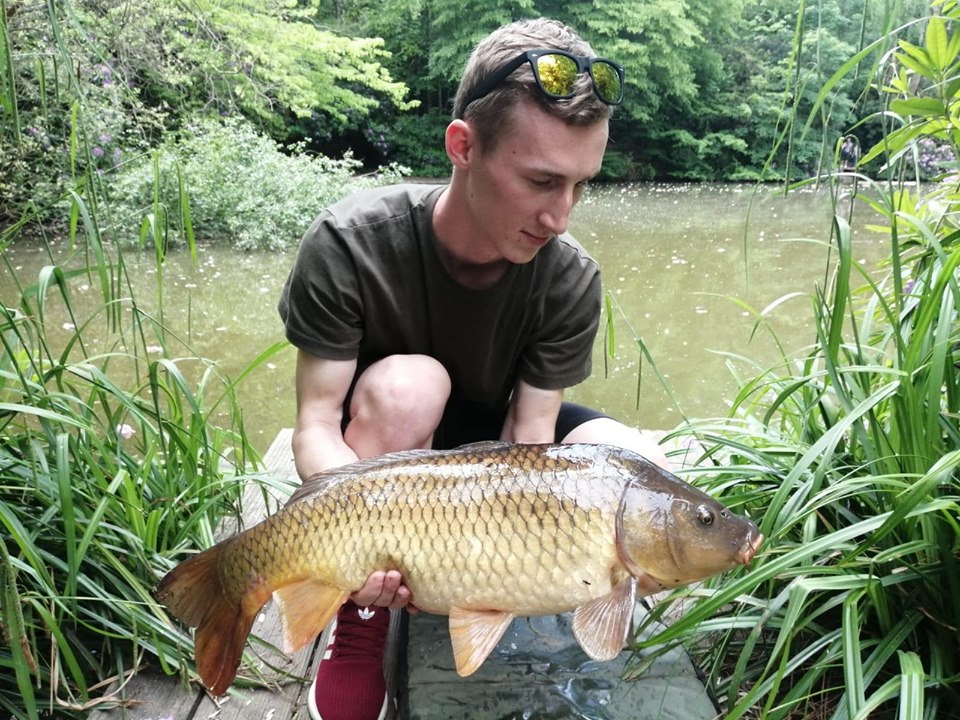 ---
April 20, 2019

-
Shepherds Way Special Rules
(e) The following baits and methods will be banned:- fixed rigs, all floating baits, boilies, nuts, and trout pellets.
Method feeders will be allowed as a running rig only, this will be on a one year trial basis.
---
March 10, 2019

-
Charlie Bushby with some nice Carp from Shepherds Way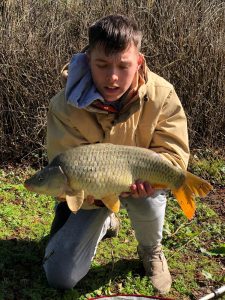 ---